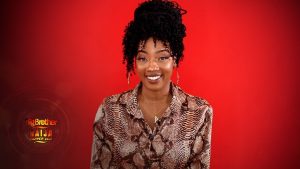 Saidat "Avala" Balogun: From Ogun State in Nigeria, the upcoming singer studied music and business at York College in Queens, New York. Avala is a single mom and according to her, one of the highest points of her life is when she gave birth to her daughter. She has a single, 'Give me a chance' and one of her top artists is Mary J Blige. Avala strongly wants to spread her music all over the world and with the BBNaija prize money, she intends to build a house for her mother and daughter as well as invest in real estate. When asked why she will be a fan favourite, she said, "I'm not there to play, they will see that I'm serious, I'm a single mom pursuing her dream. I want to be an inspiration to a lot of people.
Khafi Kareem: Khafi is an Ekiti native who resides in London. The Police officer who believes that you can have it all if you believe in yourself is not only hoping to win the prize money but revels in the exposure that being in Big BBNaija House brings in order to do societal good. Khafi has many secret talents which include dancing, speaking and spoken word. With the prize money, she intends to hire a film crew and host a travel show going to every state in Nigeria to showcase the tourist beauty spots and also invest in charitable causes. She added that she would quit the BB game if she was forced to do something sexual in the BBNaija House.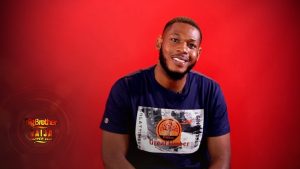 Chemeka Frodd Okoye: Frodd is a 28-year-old Investment Adviser and Sales Executive from Anambra State in Nigeria. He believes so much in family and says paying for his mother's surgery bill is one of the proudest moments of his life. According to Frodd, nothing can make him quit the BBNaija game even if he had a million dollars as "the experience can never be bought." His greatest turnoff is pride, fake people and bullies. He intends to start a fashion line as well as an NGO for single mothers.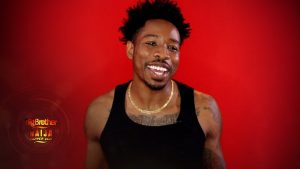 Steve Ikechukwu Onyema: The 26-year-old Imo State indigene, Ike is a funny personality who loves to entertain. He bides his time between Houston, Texas and Maryland, Lagos. According to Ike, When he lost his business in 2013, he had to move in with his girlfriend but luck shone on him and things are looking bright currently. When asked what would likely make him quit the game, he mentioned plainly that not even a family loss could make him quit the game and even if he was rich, he would still be in the game for the experience. On the prize money, Ike said he will give some money to his cousin who he lives with and put some money into real estate as well as give some to a children's charity. Ike intends to put on a show with his funny personality.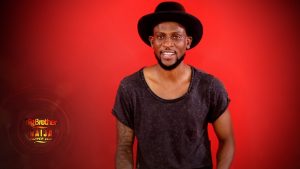 Omashola: Omashola who is an indigene of Delta state but is based in Lagos, is a Model and Entrepreneur. He loves cooking, playing basketball, and being in the water, even though he can't swim. Sometime this year, Omashola proposed to his girlfriend but she turned him down. Sad, right? He is now single and focused on building his brand and is ready to make his dreams come true. According to him, he will be the fans' favourite because he is different, special and has a story to tell. He is looking at investing the prize money and tripling it in less than a year when he wins.
Isilomo Braimoh: The 27-year-old HR manager who resides in Lagos has an MA in Human Resource Management with professional certification.  According to her, she is single and ready to mingle.  Isilomo derives pleasure in outdoor activities, sports, food, music and travel. She is also a huge music fan, her favourite songs are 'Daz How Star Do' by Skiibii Dazz and 'Middle Child' by J.Cole. On what she will do with the prize money, she said she will invest in herself as a brand, and also in any kind of Capital Market Instrument, kick start my media career (by going for training) and also go on a long holiday with her sisters. Isilomo hopes to be a fan favourite because she calls it like it is, and has a realness she thinks Nigerians would see and appreciate. She added that her friends and family think she is insanely hilarious and is interested to see if the audience will feel the same way.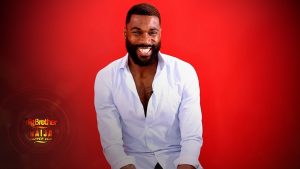 Mike Edwards: Mike is a husband, CEO and a professional athlete who does not know how to quit. This is evident in the fact that he owns the first Black-owned cigar line in the United Kingdom. Mike's highest point in life was the day he got married to the love of his life and his lowest point in life was when he was banned from representing Nigeria at the 2018 Commonwealth Games. The 6.6ft tall Mike who said being caged in will be a difficult experience for him and he will miss his wife, is aiming for the 2020 Olympic Games and aims to use the BBNaija House as a mind training camp. According to Mike, even if he had a million dollars, he would still come to the Big Brother Naija House because he never backs down from a challenge. On what he will do with the prize money, he said he would continue to grow his business. He added that he will be a fan favourite  because he is positive and has a keep it real personality.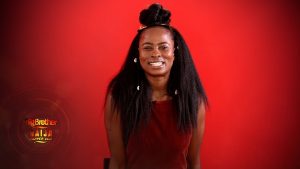 Victoria "Ella" Nnabuchi: Ella, who is no stranger to the spotlight was a runner up in Project Fame and she's a television presenter, actress, voice-over artist, and model.  She also enjoys singing, reading, dancing, writing, poetry and travelling. She said she hasn't thought about what she will do with the prize money yet and will be a fan favourite because she is very interesting and unique.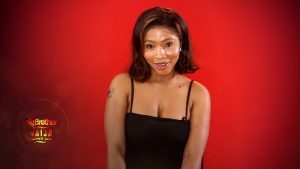 Mercy Eke: The 26-year-old video vixen who is also a businesswoman resides in Lagos state of Nigeria. Mercy loves cooking, travelling, swimming, and dancing. According to her, she always picks herself up and does her best no matter the setbacks. The highest point of her life is being alive. She wants to start her own fashion brand or label with the prize money. When asked why she will be a fan favourite, she said, "I'm a fun person and I'm a sweet girl. Some people call me 'Sugar'. Plus, I can be crazy!" She also added that she would still be in the BB Naija game if she had a million dollars in her account because she wants the fame and the popularity is very important for her business.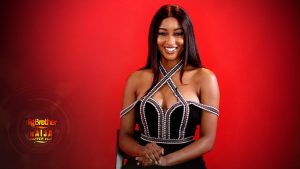 Kim-Oprah: Lively television presenter Kim-Oprah, believes that nothing is impossible to achieve. She already has feathers to her cap as she represented Nigeria at the Miss Intercontinental World Beauty Pageant. Kim-Oprah apart from being a television presenter also runs a business and her favourite book is 'Smart Money Woman' by Arese Ugwu. According to her, nothing would make her quit the Big Brother game because she is not a quitter. On what she intends to do with the prize money, she said she will invest in her business and further her education by doing a business management course. She hopes to be a fan favourite because in her words, she is very real, doesn't hide or pretend. She also said she can be nice and at the same time be an edgy person.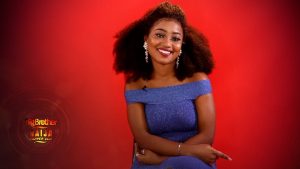 Esther Olaoluwa Agunbiade: The 22-year-old Lagos based lawyer is absolutely proud of her beauty and brains.  She was called to the bar at just twenty-one years old. Esther is also very athletic and loves to show off her figure. She is of the school of thought that a girl can embrace all aspects of who she is. According to her, she would you still be in the BB game if she had a million dollars because being part of BBNaija is not just about the money for her because she just loves competition. She added that she will be a fan favourite because she is real, smart and sexy.